GIRDWOOD FOREST FAIR
2019. Branding, Typography
What would the annual summer music festival in Girdwood, Alaska look like if it took place six months later? Giant, dreamy blankets installations, multi-tiered posters, and thermal imagining inspired colors, apparently.
---
HELP ME FOUNTAIN
2020. Experiential, Prototyping
A community drinking fountain that requires multiple people to drink or play.

Rely on others to "help" or "hurt" you in the typically solo act of visiting the drinking fountain.


---
HOW TO PRINT A TIKTOK
2019. News, Print, Editorial
A reimagined
NY Time's print feature
that merges the physical and digital to encourage readers to scan & experience TikToks in their full glory & original context.
---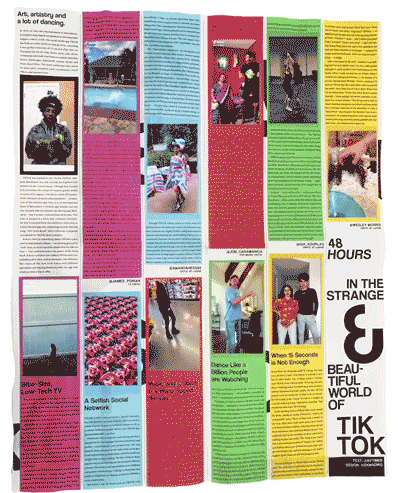 ---
2.
My first prototype used a color-coordinated site and with the plan to physically place the videos wherever they were featured in the article.

This wasn't practical across 11 different videos, and was removed from the true experience of watching videos on your phone.

Which led to...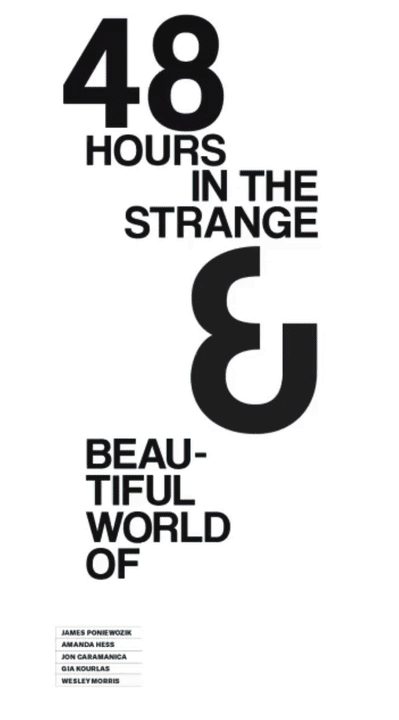 ---
3.
Creating the AR component in Zapworks.

NEXT STEPS are to recreate this design with WebAR so that it truly solves the problem of having to download a separate app.